Fully Customizable
GAUSS allows you to stay ahead of the curve by giving you the tools you need to modify our algorithms, or create the latest and greatest from the ground up.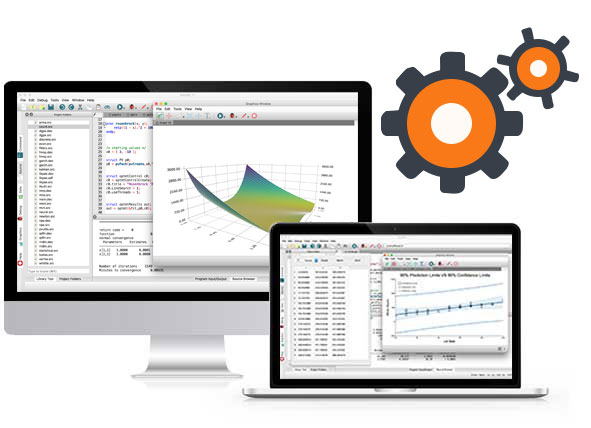 Interactive and Fast
The GAUSS Platform provides a fully interactive environment for exploring data, performing calculations and analyzing results. These interactive features speed up your workflow, while the exceptionally fast GAUSS analytics engine will speed up your computations.
The GAUSS analytics engine has been designed to be extremely light-weight and efficient while making the most use of your hardware. From a small laptop, to a large cluster, nothing scales as well as GAUSS.
Visualization and Presentation
Intuitive and powerful interactive and programmatic methods, make it easy to create beautiful and professional 2D and 3D graphics to analyze your data and present your findings. Your high resolution GAUSS graphics can be exported to many popular formats such as: PNG, PDF, SVG, TIFF and more.